Phone:
Email:
Degrees and Certifications:
BS in Health and Physical Education
Mrs.

Mortland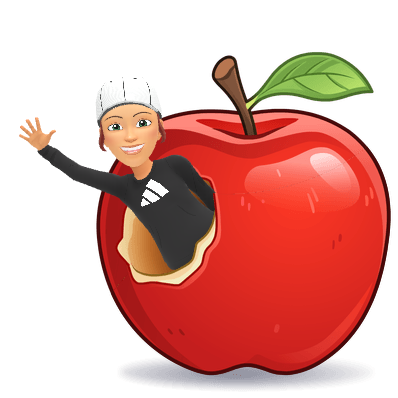 "Happy NEW YEAR "
If you would like to meet with me to discuss anything at any time, please let me know and we can schedule a time to meet using my office hours link below.
Office Hours with Mrs. Mortland
12:10-12:30 Upon request.
20/21 Google Classroom Codes 2/2/21 Semester 2 MEET LINKS
Period 1: 8th Grade Phys. Ed: 2gt4hat 1st Period PE
Period 2: 6th Grade Health: j6iht4f 2nd Period Health
Period 3: 7th Grade Health: 5ulcgb7 3rd Period Health
Period 7: 7th Grade Phys. Ed: x2fi23h 7th Period PE
Period 8: 6th Grade Health: yjp4odx 8th Period Health
Period 9: 8th Grade Phys. Ed: 3ao5nvd 9th Period PE
HOPE: Hamilton Opens Pathways to Excellence
For more information regarding curriculum and classroom procedures , visit my classroom links below.
Virtual Physical Education Class
Physical Education Additional Options
High Intensity -Calorie Burning
Captain America Workout - 5 minutes
20 Minute videos only need to be done 1 time.
20 Minute Full body toning and ab workout
20 Minute HIIT workout : no impact
ATTENTION Parents and Guardians

Please visit your child's Powerschool Portal to view all upcoming due dates for assessments, projects and homework

6th Grade Health Topics

Health and Wellness/Sleep Nutrition Life Cycle/Puberty Tobacco Safety LEAD Program

7th Grade Health Topics

Body Systems Human Development Alcohol/Drugs Mental Health Healthy Relationships Character Ed./Decision Making

District grading policy:

Summative=50%

Formative=40%

Individual Practice=10%

7th/8th Grade Physical Education (under normal circumstances)

Softball Flag Football Soccer Track Ultimate Frisbee Cross Country Volleyball Fitness Basketball Dance Circuit Training Game Unit

PE during covid restrictions

Without the use of equipment, PE class is quite limited. We will be utilizing the PE packet that the students have been given. That will allow us to use the resistance band for various exercises. We will also be able to learn some basics in the area of juggling. Students will be required to be active for at least 20 a class period and record their workout in the weekly activity log. This will be collected on Fridays and will make up most of their grade. Attendance during daily meets will also be reflected in their grade.