Phone: 609-631-4156
Email:
Degrees and Certifications:
B.S. Sociology Rutgers University Education and Teacher Certification TCNJ 2016 Governors Teacher Of the Year for Lalor School
Mrs.

Donnelly

*** Please fill out the Lalor Wellness Survey. https://docs.google.com/forms/d/e/1FAIpQLSfIgWK77di--Y9DMMJt__8W1JibCaR_aD-uIvJSMqWHsutHOw/viewform

Logging into Clever: https://clever.com/oauth/authorize?channel=clever&client_id=4c63c1cf623dce82caac&confirmed=true&redirect_uri=https%3A%2F%2Fclever.com%2Fin%2Fauth_callback&response_type=code&state=3d07a8de6cc0245c838a5212a30c4b7cbb2c3d46f989b6c11363ef62cc9986d6&district_id=572a3aff8389b60100000546

Logging into Clever English and Spanish Directions:

https://docs.google.com/presentation/d/1CG2LYih644iwOhz5mCGqGFEhqJQnVhfyY8EqzKX7AYI/edit?usp=sharing

Once you are in CLEVER you will Go to SEESAW and ENTER the GOOGLE MEET LINK in SEESAW.

Technology HOW TO Video for entering CLEVER/Seesaw on a computer:

https://drive.google.com/file/d/1itgX1h2OoQVXqxKhbCf1qkEuLvMDLqRJ/view?usp=sharing

September Live Google Meets begin 9:00 am. The Google Meet link is sent out in Donnellly's Class Seesaw each morning, along with the schedule.

Lalor's Main Office advises to first sign on to the computer with your child's Clever/Google Account BEFORE joining the Google Meet. HTSD blocks non-Hamilton School district members from joining Google Meets. Everyone recieved their child's Clever/Google sign in at the Beep and Greet along with Math Books. Call Lalor if you still need!!!!!!!!!!

NO Google meet code needed, if your have logged into your child's device with the HTSD login/password.

***See link to the left for the DAILY SCHEDULE

Please Email me- Your child's name, parent email address and 1 parent"s cell phone number if you have not done so
MDonnelly@htsdnj.org
EXPLORE the training links below
Using captions to translate in google meet
https://drive.google.com/file/d/1sSknsh1sYKuhie6M204VzZpqG2gUxUA4/view?usp=sharing
Directions in SPANISH
https://www.youtube.com/watch?v=iowzQTgD2WQ&feature=youtu.be
How to use google meet https://drive.google.com/file/d/1jEzU9m40FqdKhbxlRpxiFVa_EGHyvRxo/view
Welcome to Kindergarten!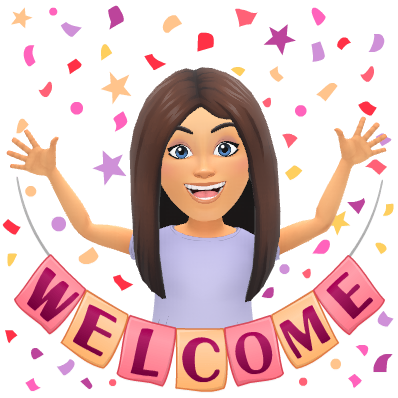 Dear Families,
Welcome to Kindergarten at Lalor Elementary School! The school year is here! I am happy to be sharing it with you and your child. The first year of school is always exciting as we become familiar with friends and establish new routines. I hope that together we can help your child have a successful Kindergarten experience!
Communication is key in my classroom! Please always feel free to email me at MDonnelly@htsdnj.org if you have any questions or concerns.
Here is the "scoop" for Kindergarten
Back to School Night DATE: To be Determined
Special Arts Weekly Schedule:
Monday Music
Tuesday Health
Wednesday Art
Thursday Library https://www.htsdnj.org/Page/19729
Friday GYM
Information for when School resumes to In Person Learning (Hybrid Model0:
We will also communicate by using your child's Agenda, Homework Folder, the Seesaw Application, phone calls, and conferences throughout the year.
Information to keep in mind:
Lunches: If you have not applied for Free or Reduced Lunches, I encourage you to do ASAP
Homework: Homework is sent home in your child's homework folder.
Water: HTSD has supplied a water bottle to each student. This need to be filled with water daily, brought to school and cleaned at home nightly. The water fountains will be only used for necessary refilling, if needed.
Snack: We will have an Morning snack daily. Please pack a healthy snack with your child each day. The snack should be something they are able to open independently. No peanut/peanut butter products are allowed in Lalor's classrooms for snack time. Your child's snack is to be placed separate thier packed lunch. The children can get confused what is to be eaten with lunch and what is their Morning Snack. The front pocket of a backpack is a great spot.
Behavior Plans: Please review the classroom rules with your child (this may be done at home). Please read the disciplinary procedures that will take place if a behavior issue occurs. If you have any questions, please reach out to me.
Bookbags: (Hybrid) Your child will be transporting their books to and from school daily, it will be so important for them to have at home on remote days and in the class for in school days.
We will work together throughout the year to ensure a successful year for your child. Let the fun-filled learning begin!
Sincerely,
Mrs. Donnelly